The modulating phenomenon of the digital market is here to stay.
What's here today will be gone by tomorrow and what you are expecting to come might not even show up.
The Social market trend has always been hanging by a thin thread.
Who knew that the #hashtag trend would be taken to such a zenith that you are able to find any possible activity on the planet with the #.
Today, no social media hophead would do an activity without telling the world about it wrapped up in #. And how could the brands have not marketed using this trend? 
None of the leading brands were left behind to use the hashtags for their brand promotion and marketing.
If you want to compete taking your enterprise in armor, your business must be all set to rig the social market apps and it's trends with much valiancy.
You might be thinking, how to be prepared for the change which is yet to come. The answer to it is by honing your tools sharply to meet with the upcoming averts.
Wouldn't it be propitious if you be the first one to greet your social audience with a brand new change early?
Why not you be the pioneer of the social revolution to commence?
Let us tell you in advance about the anticipated changes in the future. These new social media app trends are predicted by the eminent industry savants.
8 Experts on 8 New Social Media App Trends

---
1. Augmented Reality in Social Media- predicted by Mark Zuckerberg
_______

_______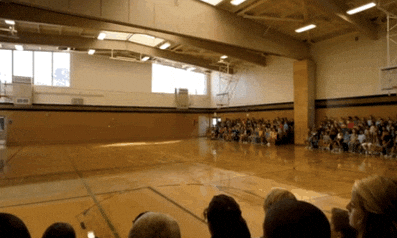 It's not far from the day when we all have a personalized visual screen incorporated with our visual gear like with Iron Man for an exalted perception of the world in front of us simplified with data metrics, recognition, and analytics.
Each one of us would surely feel like a superpower.
"Augmented Reality is the composite view of the scene in front of the eyes (or on an electronic device) perceived by a user which is overlapped by a computer-generated image."
I hope you remember the Pokemon Go game which influenced the players to physically visit various locations to catch the augmented Pokemon placed there.
The times are set to bring a revolution in the visionary world with the alchemy of AR.
Mark Zuckerberg, the co-founder, and CEO of Facebook predicted in an interview that social media is going to include much more Augmented Reality in the coming few years. He says that Image recognition and augmented reality will simplify people's approach towards life and the world.
Zuckerberg mentions that Oculus might be the future of augmented reality.
Facebook bought Oculus in 2014 for $2 billion, which is an American technology company specializing in visual reality hardware and software.
He says that soon there will be a time when people no more watch television on physical TV.
It will just need an augmented screen to depict their favorite shows.
In the upcoming 5 to 10 years, the economy is going to turn interesting.
He adds on to this by mentioning the emergence of a camera which is central to the family of apps which behaves in a way that no camera of any app has till date served.
It will have the potential to recognize objects with the aid of computer vision when you point the camera at something.
It will have multiple relevant cards associated with it and tapping will further entail the information within.
It might also contain a buy button.
"Don't you feel magic?"
If you as a business want to rise ahead of the competition, grab the opportunity first and be the pioneer to accommodate AR into your apps as one of the new social media app trends. This will make your users love you more.
2. Importance of Analytics Dashboard- surmised by Christophe Folschette
_______

_______
Your website is rushing with traffic and your social marketing strategy is just doing fine. If you think you are all good with this, you are not hacking it!
With all this huge amount of data there comes a huge responsibility to be able to utilize it wisely. To handle this enormous traffic is very essential.
Your social media manager will not be happy to manually manage this data into spreadsheets and generate performance reports, traffic distribution, draw conclusions etc.
" A Social Media Dashboard is a powerful tool which gathers all your social media traffic on one platform for you to depict your user engagement across Facebook, LinkedIn, Instagram, Twitter etc implementing various factors of time spent, time of the day, type of content indulged in etc."
It is high time to invest in an automated analytics dashboard – one of the new social media app trends, which will help you to periodically generate reports, weigh performance, demonstrate demographics, and much more.
An adroit example of an analytics dashboard is Sprout Social's Social Media Analytics.
Christophe Folschette who is the Global Sales Director and Co-founder of Talkwalker tweets, "We're going to see more businesses focused on growing their social data maturity. Brands will have to learn to handle big data completely or risk being drowned in fruitless KPIs and metrics."
He says that this year the businesses are going to take control of their data.
By using KPIs intricately with each aspect of the brand, they will be able to scale their customer-focused data sets.
He insists that only by making use of these new social media app trends, the businesses will be able to truly define their Return on Investment (ROI) of their entire marketing and PR.
3. Stories Everywhere (Ephemeral content)- foreseen by Mari Smith
_______

_______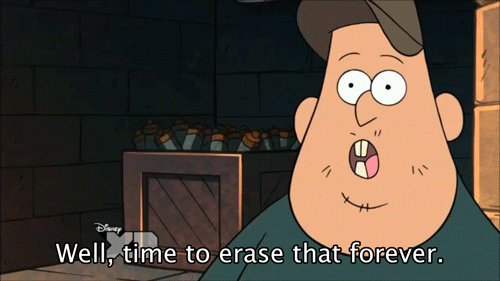 Any audience is more interested in watching what is short lived.
There is some excitement and anticipation while waiting for the content to be out and being the first one to watch it. AND never to miss it.
This makes them come back within 24 hours to check the next post which is again short-lived.
Yeah, Stories! That is the short-lived content which vanishes within 24 hours.
"Ephemeral Content is the feed on social media- image, text, or video, that is posted for a defined period of time, mostly for a day, i.e. for 24 hours. After that span, it disappears. Popularly also known as 'Story' in the social media terminology."
Originated by Snapchat, eventually, Youtube, Facebook, Instagram, and WhatsApp all have adapted these stories as one of the new social media app trends. Their very characteristic is their specialty- i.e them being momentary.
The so-called "Queen of Facebook", Mari Smith is an author at the Social Media Marketing and is a Social Media Consultant. She says that the stories format is growing 15 times faster than the feeds currently.
She suggests that stories should be sequential and not just any old content uploaded for the sake of posting a story.
Story Ads have great prepatent, she says as the users are actually viewing the content whereas they just skim the feeds.
Mary suggests the businesses should create dynamic stories which can be like the day of a typical business client or a 'behind the scenes' of an Ad shoot/ product-launch and to include interactive elements such as stickers and polls.
There's no sign of Stories ceasing their hike, so it's best to embrace them into your business strategy as one of the new social media app trends if you haven't already done so.
4. Gamification in social media- seen coming by Ryan Wyatt

_______

_______
Not only children but even adults like gaming. Many of them love it actually.
Gaming takes you in an imaginary world away from your boring and monotonous lives.
All of us have played the Candy Crush or Super Mario, and now is the time that we interact with the social media in a personified manner- by the norm of gamification.
"Gamification is the use of gaming strands like point scoring, competing, following rules etc, in other activities, specifically here in online marketing. A fine example of gamification is the Swarm app- the older version of Foursquare where users compete for the Mayorship of a local place."
We have seen various types of productivity apps, loyalty apps, travel apps, and education apps using gamification in their functions, for example, Goibibo, Starbucks, Todoist etc.
Ryan Wyatt, Global Head of Gaming at Youtube, predicts that Gamification is up to a surge in the social media next because he reports that gaming content is watched by 200 million logged in users every day. He says that over 50 billion hours of gaming content is watched by now.
If you are thinking to start your own platform for the social media market, you must not neglect to keep pace with this upcoming and one of the most popular new social media app trends.
Your target audience will instantly stick to using your platform as it will be exciting to use.
5. Use of Buy Buttons in social media platform- croaked by Neil Patel
_______

_______
A proven method to benefit any business is to provide the customers, ease of buying their products.
And where probably are they going to find their target customers most of the time? Social Media, Bingo!
If they get delayed in visiting the stores or e-commerce sites, bring the products to them by serving it on their favorite platter. Why not?
If a prospect meets the image of your product on social media, allow him to buy it on the spot. Provide him the 'Buy Button' which promotes them to shop through the social media interface itself without having to go through the intermediate shopping site.
Suppose patrons are spending most of their valued time on your social media sharing platform. Is there anything else left for you to achieve now?
You are at the heights and competitors are aiming to be you. Don't you think that you should make use of these powerful new social media app trends to convert your visitors into customers?
Buy Buttons as new social media app trends get you the means to achieve this goal.
Moreover, you can also earn from businesses that use your platform to market their products. You will be on the win-win side.
Neil Patel, the master of SEO and a digital marketing consultant, is the owner of KISSmetrics, Crazy Egg, and Hello Bar. He says that social media will ignite with the spark of social commerce by the adaption of buy buttons. Facebook and Instagram have already started their journey on this path and soon we will see the buy button on Pinterest and Google results for mobile devices as well.
Get a compilation of all the blogs and videos from Neil Patel on social selling trends at one place, your inbox!
6. Artificial Intelligence in social media- envisioned by Ben Silbermann

_______

_______
If you are using Pinterest, you might have come across pins suggested for you as per your taste.
This is how the technology perceives your interests and suggests images that might be fascinated with.
Thus, every user's recommendations are different as per their distinct interests.
Likewise, we aren't surprised by Alexa, Siri, or Cortana when they enact their master's orders like Ginnie. This is another use of voice recognition and audio perception of Artificial intelligence.
"Artificial Intelligence is the computer perception of the human image, voice, text, or feelings. It is the intelligence of a machine which enacts like a human while communicating with a human."
Ben Silbermann, the CEO of Pinterest says that Pinterest holds significant power by finding things that one does ranging from how they want to decorate their room, to the recipe of their favorite apple pie. With this tremendous potential, he says Pinterest must also possess a power to predict things that one never knew existed and they wanted to do.
It means understanding a user's need without him saying in words or even before it comes to him.
What if, before you start writing your upcoming status update, AI recognizes it even before you and suggests two versions of the post in front of you ready to be posted?
There are high chances that social media competitors welcome this one of the new social media app trends to triumph victory.
Before they do so, you are the one to greet AI with open arms.
7. The rise of video content for marketing- forecasted by Gary Vaynerchuk
_______

_______
For a social media mortal, an image is more appealing than pure text, and audio is more engaging than a written poem.
However, Video is the real hero leaving image, text, or audio way far behind.
A video altogether holds a user's visual, audial, and sensory attention. There has been an avalanche change in the amount of video content shared online over the last two years.
People are spending a lot of their day's time on the social media platforms and out of that time, more than 50% is spent on watching videos.
Lately, there has emerged the drift to build video streaming apps.
Research says that people pay more attention to the streaming videos as compared to the content on feed.
This latent is the most inestimable for the businesses who want to market their products on social media.
Gary Vaynerchuk, the chairman of VaynerX, and the CEO of Vayner Media adds to the strength of Video content. He says that a video conveys the actual intended message of the one who shares it; one which may be misinterpreted by simple text or audio. People spurt with urgency to watch a video which is displayed in front of them according to Gary. This concept has a lot of potentials and must be utilized to the maximum.
Thus, if you want to luxuriate in the social media vend, learn the art of incorporating these upcoming and new social media app trends and assimilate.
8. The rise of Messaging Apps & Chatbots for businesses- inferred by Debbi Dougherty

_______

_______
A message holds an essence that is of utmost customization.
Something that is general to the public is shared on social media or maybe via e-mails, but personal information or feeling is expressed via a dedicated message.
Stats wouldn't be required to prove because it is experienced and understood that messaging apps like WhatsApp and Facebook Messenger are used much more by users as compared to the social media and networking sites like Facebook and Instagram.
Per day, 55 billion messages are exchanged on WhatsApp. Users prioritize personal message over a social media platform notification.
Debbi Dougherty, head of B2B marketing at Viber, says that this priority preference holds a great endowment and it should be used smartly by the businesses to target their sales. If businesses entice their customers through messaging apps, they will get successful conversions.
A similar aspect is of the automated Chatbots that pop open as soon as a user opens the homepage of a website.
A chatbot is similar to a chat app within the website; the difference is that the one communication with the user on the other side is a computer and not human.
Humans like to communicate.
When visiting a new place, it feels so good when there's someone to greet and assist us. Chatbots just play the same role.
Social Media consultants encourage the use of Chatbots especially for customer service portals and e-commerce websites development.
Thus, if you are up to building your platform, don't forget to use the Chatbot with your Web face and target your customers through the Messaging Apps, a place where they are ought to be found.
Want to know more such influencer's take on social media trends?
After listening to all the experts, this is what we say in conclusion-
Today, no one can afford to ignore the significance of substantial Social Media. Zooming out from the new social media app trends and stepping back to reality, let's move in the direction to build such platforms.
Hook on to us for building such a social media platform of yours which will revolutionize the current market trend and will stay forever.
Want to take your business to the next level with social media apps?