Deep Dive into the POS System
_____

____
How happy you will be seeing a customer re-visit your store frequently. There is a saying " A satisfied customer is the best business strategy of all."
There is certainly a gratification when we can assure someone the trust they are looking for. Moreover, it adds to your business profit making.
Surveys have presented that businesses earn more profit through their loyal customers as compared to their new customers.
Because of this, more and more businesses today ranging from retail to customer service and travel to restaurants are incorporating Loyalty programs with their POS System. They have a keen interest in loyalty program app development for their business.
The blurb below shall give you an insight into your POS system integration with the Loyalty program Application.
Loyalty Program: A "Special Bond" with your customers
It is like a "Special Relationship" with your regular customers. You give them recognition or say badges in the form of membership cards or award points. It is possible when you go for a loyalty app development.
The customer will gain added benefits because of the membership which any other regular customer doesn't get.
Benefits may be in the form of special discounts, additional promotional offers, coupons, money-back etc.
Benefits availed on special dates and events like birthdays, anniversaries and much more.
Such loyal members bring in repetitive sales which make business very profitable.
Studies at the Center for Retail Management have found that loyal customers contribute up to 70% of the total sales.
Loyalty programs make 77% of the consumers to stick to a brand. (according to Bond)
Accenture tweets that 55% of loyal customers recommend your business to their friends, and family and 12% will defend your company on social media.
8 Types of Loyalty Programs: Enough for showing your charm on customers!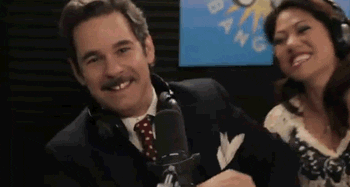 Point-based
Value-based
Paid member club
Game program
Tiered program
Partnered program
Spend program
Hybrid program, which is a combination of such programs.
There can be an application built on either of the type tailored for your target audience. Such loyalty app development can be incorporated with your POS system.
Do you want to have a POS which will remind you of the customer's birthday so that you can avail him/her with a 20% discount that month?
Or maybe a system that reminds you of a customer's wedding anniversary so that you can call him/her to invite for a special season collection at your store for their spouse?
These shopping experiences and instances bring the customer back to a reliable and trustworthy business outlet.
This not only grows the local business but also encourages the fluent flow of the supply chain. Are you one of those visionaries?
Let us look, what is the role of  POS System while integration of loyalty app development for different businesses.
The Retail Industry: Breath of Consumers!
_____

_____
Retail is Real. The consumer has always to rely on its nearest brick and mortar store for life essentials ranging from toothpaste to hair styling products and from toilet roll to fresh vegetables.
The retail industry is built for the consumers looking to their needs, expectations, and quest. The consumer hence is the king and it would certainly be foolish not to pamper such business booster.
The retail marketers now have understood the value of their customers and are welcoming ways to prosper their businesses by incorporating new technologies and digitization to their businesses. And the result is, they are going for loyalty app development for their business prosperity.
These businessmen want to go for loyalty app development with their POS System. After all customer satisfaction will gain them a brand name and much incumbent profit growths.
Loyalty app development: Oxygen of retail, Indeed!
As per the facts, the repeat sales generated through the loyalty app development is 88% profitable to the business.
This shows how valuable are loyal customers to a business. They not only provide growth to the business but they also promote the business through word of mouth marketing.
The significance of Loyalty app development can be depicted by the brand names using such plans for their customer retention.
Amazon is distinguished for its prime membership and for its annual fees, it grants its members free shipping of products along with other perks.
The late reward program, Plenti added to its growth by adding more places where customers can both earn and redeem their loyalty points.
But before putting the gloves on, the businessmen should consider some basic understanding of the nature of their existing POS System.
For example, before upgrading your system, your consumer data backup must be on a cloud-based server.
Data scrutinization for Loyalty app development in Retail Industry
For the retail business, customers tend to shop based on several factors like the need to buy, willingness to buy, love for brand and motivation to spend.
Customer data to be considered:
Birthdays/Anniversaries: Customer's special days such as birthdays and anniversaries are of prime attention. There are high chances of a customer to shop on that day. So you can offer them special offers for that particular period.
Purchase data: The system must have data of all the purchases a customer has done in past till date. This data will be helpful in analyzing consumer behavioural pattern, choices, and more.
Money spent: This will be useful to know how much money can a customer spend on his shopping. We can decide on a customer's budget and range of shopping amount.
Social engagement: It is good to know which social media and networking platform a customer is engaged with. Hence, marketing links can be sent over other social platforms as well.
Email subscription sign-up: Whether the customer has subscribed for e-mail services or not. This is ideal to know as important messages are passed on through emails.
Shopping on specific dates: Customers have a tendency to shop on particular occasions, festivals or days. This data will be helpful to lure customer with additional offers during that period.
Buying specific products: There is a personal favourite for all. It's good to know which specific brand is dear to the customer.
Frequent visits: How often does a customer visit your store will get you to plan loyalty for him. etc
Whether this data is retrievable or not?
If entrepreneurs are thinking of upgrading their existing Point of Sale to integrate loyalty programs, first they need to check if they are updated enough to get incorporated with additional features.
It would be childish to think of reaching the top floor with the first ten steps of the ladder broken. First things first.
The store owners need to know whether they have the needed customer data or not. If they don't have it, they need to ask for it before enrolling the loyalty program.
And if they have the data of old customers, then whether it is on a cloud-based server or not. We can link it to loyalty programs only if it is on the cloud-based server and not offline, else some modification must be made on the base Point of Sale.
Apparently, archiving data online will get you more benefits than otherwise. There wouldn't be any maintenance required, employees can work remotely, data security, it will be cost-efficient and data transactions will be easy.
The Restaurant Industry: Highly responsible to activate taste buds!
_____

_____
Restaurants are basically retail stores which sell food items along with their service. Thus it is very much similar to the traditional stores and the same factors govern its performance and growth.
Today across 80% of people prefer eating out and not preparing a meal. Though this is increasing the opportunity for new food outlets, online restaurant booking system, the same time it is becoming difficult for existing food businesses to retain their customers.
People prefer a particular favourite eatery and it takes a lot to build a relationship through food. Loyalty app development can be a smart move to lure consumers to your food chain.
How to build a loyal foodie buddy with the help of loyalty app development?
Food lovers always want to try new places and different cuisines and this can be the biggest challenge for restaurant owners and such challenges create business opportunities for the startups.
Restaurant owners also go for loyalty app development which offers your customers new varieties of food and free trials, give them one plus one in the price of one, special discounts on festive days and on birth and wedding anniversaries.
A consumer would definitely love to pay less for more so he/she will bring along friends and this will boost your sales and marketing.
Loyal customers can rate and review your restaurant and this will benefit your online marketing status.
Starbucks went for its unique loyalty App development for its members, who don't have to remember membership IDs or numbers. In this case, customers must buy and pay through the app.
Subway evolved from its membership punch card to a Subcard App which included custom sandwich builder and a calorie calculator.
As another plan, Subway offered its guest a free sandwich if they opted to sign in their in-store Wi-fi.
For those who are thinking to upgrade their restaurant POS System so that they avail loyalty plans; here is what you should consider.
Have you planned for data?

The loyalty app development for a food chain needs to access real-time and accurate customer data. If you are thinking about what all factors can be included to plan a loyalty program, here is the list:
To decide for a loyalty app development, firstly the geographic region where your restaurant is located needs to be researched; as in which foods are produced and preferred there, the demographic research of the region, popular cuisines, authenticity and then the Food eater's (Customer's) data.
Following customer data:
Occupation: A person's eating habits are dependent on his occupation. For example, a doctor will prefer healthy and less oily food whereas a gym instructor would prefer protein-rich products such as egg, fish, and oatmeal.
Income: People spend depending on how much they earn. For instance, a carpenter wouldn't choose to eat in a 5-star restaurant.
Hobbies: Food preferences are indirectly related to personal choices like hobbies. A consumer having a hobby of cooking will be experimental with food.
Gender: Eating patterns vary from male to female. A study reveals that cupcakes are more commonly ordered by women where men commonly order milkshakes. Women prefer healthier food options as compared to men.
Family life cycle: Eating habits also depend on family eating patterns, routine, timings, and family size.
Favourite Meals: It is good to denote a customer's most favourite meals so that you can customize loyalty programs for them.
Meal size: Knowing the meal size- small, medium or large will be affluent to study their eating pattern.
Spending ability: How much does a consumer spend on his food is a vital matter and this will be deciding his future preferences as well.
Allergic foods: It is crucial and highly important to know your customer's food allergies if any so that you can take considerate measures in favour.
Frequently visited eateries: Have a list of other eat outs where your customer often visits to know your competitors.
Channels of ordering food: Some customers prefer eating out whereas other order at home or at the workplace. This data is important for leaning their pattern.
Whether this data is recoverable or not?
Considering the data analytics mentioned above; if the restaurant Point of Sale already has the data, whether it is available online or not.
If you are using offline systems, you first need to host your data on a cloud-based server and only then can you link it to your Loyalty program.
Cloud storage turns out to be a saviour as there is no conservation required and it provides secure data transactions without data loss.
Get FREE Analysis of your current Point of Sale system!
The consumer service industry: Add values to the consumers' life
_____

_____
The service industry doesn't produce any product; rather it provides a range of services to the consumer of a product produced, marketed or supported by the company. Like the E-Commerce/ product marketplace,  online Service marketplace is also popular among customers.
Examples of the service industry are beauty salons, computer technicians, plumbers, mechanics, accountants etc.
If your business belongs to this industry, you know the importance of retaining your clients. Your business sales and growth will boost through the client's rating.
It is very important to have your client re-visit to your service and make the visits frequent eventually.
A Big 'YES" for Loyalty App Development
Customer relationships are utterly important in the Service Industry. The loyalty app development for the service industry is planned very smartly, looking at the needs of the client.
These clients will bring you to repeat sales and thus make your business renowned. Clients will remember you by your services and by the complimentary gifts or services received from you.
To retain your trust with them, you need to think about personalized plans and gifts for them.
For example, suppose you run a hair salon. Your customer will feel so delighted if you give them a complimentary head massage along with their opted haircut.
The next time he thinks of some hair styling, he is sure to get to your salon.
If yours is a computer solution company, and you implant a free version of a licensed anti-virus software into your client's laptop; he is sure to return back to you in future when he wants to upgrade his system.
This is because you have sown the seeds of trust and reliability.
Sephora's Beauty Insider and VIB Rouge are the best examples of loyalty programs in the cosmetics and beauty stream.
Another example is e.l.f's Beauty Squad program which is a tier based strategy. It leverages the customers towards higher statuses with budget variants.
If you are thinking for a loyalty app development and adjoining it with your existing POS System, you need to consider the fundamental requirements of your system prior to any advancement.
Examine your Customer Data for Loyalty Programs
To get a successful loyalty program, you need rich customer data of your business and easy integration of that data with the loyalty program.
For the service industry, the following customer data would be essential before you think of upgrading your Point of Sale:
Customer engagement frequency: How often does your customer visit you for the service. Thus you can decide what can be done to increase his frequency by promotional offers.
Seasons or days likely for your consumer service: which days or seasons does the customer choose to take your services.
Discounts asked for: asking for discounts will let you know how badly does the customer need your service and what is his spending range.
Genders consuming your service: different services are more commonly preferred by either gender and considerately planning loyalty looking at the data.
Methods of appointment booking: Whether the customer books appointment at the service station or online will let you know where to offer discounts.
Will this data be fetchable?
Your current Point of Sale may be having various features and segments not used by you. Dig into your existing system to know what is the potential of the system before incorporating a loyalty program with it.
If it has the required data, check to see whether it is fetchable or not. Meaning, see to it if the data needed is online or not.
For an offline backup of data, you need to do little homework on your system. Make it available online, i.e. on the cloud so that it becomes easily accessible by the loyalty program.
The cloud storage of data will be beneficial to you as it will provide keen insights into your data pattern, smooth system updates, control over stock and inventory etc.
Explore the importance of Custom Point of Sale
The Travel and Hospitality Industry: Leisure of consumer's life
_____

_____
This sector incorporates a wide range of services like transportation, lodging, leisure activities, hotels, car rentals, hotels, event planning etc.
The industry serves the client great deals of services offered by them and hence a client plays a major role in this arena.
Everything moves around client satisfaction, favourable deals and memorable experiences.
In the last 10 years, digitization has brought a drastic revolution in the travel and hospitality industry. Uber apps and Airbnb are the best examples of drastic revolution in the travel industry, Isn't it?
To keep pace with the exponential growth, advance steps should be implemented for the welfare of the industry on a whole.
Businesses in this sector need to retain their customers so that they keep up their ratings.
Travel industry can't fly high without a loyalty program, you know that well!
Due to the rising competition, hoteliers are searching for ways to attract and bind customers to their channels so as to earn a name for trustworthy relations.
With the increasing number of options for customers, there must be something strong to stick to a particular brand name for hotels and airlines.
The loyal customers will play a key role in promoting your business. According to a report by Deloitte, two-thirds of frequent travellers stay at the same hotel brand for most of their travel days, regardless of location. The customer wouldn't look back once they have reached the highest tipping point.
Virgin Experience Days send customized emails regarding promotions and discounts to customers for future flights. Another example of a loyalty program was the tie-up of Starwood hotels with Uber.
Customer loyalty programs give premier customers a reason to choose you and give visiting customers a reason to rebound.
These loyal customers are immensely valuable to your business as they count to build your reviews on social review aggregating platforms like Yelp, TripAdvisor, Google reviews etc revenue driving tools of your SEO.
Data analysis for Loyalty Program
A travel agency business has countless data like:
Past travel bookings: Looking at the past records of travel history will decide his future travel patterns.
Upcoming trips: Asking the customer about wish lists or destinations in bucket list will let you know what to plan for him/her.
Seasonal sales trends: Denoting which season and vacation are preferable to travel for each customer.
Customer segmentation: Segmenting your customers based on their geographic, demographic, behavioural, and psychographic pattern will help you plan a tier-based loyalty program.
Customer location preferences: people generally prefer to travel to places where they experience contradictory climate. Thus knowing their location preference will be helpful.
Customer's destination: You can offer your customers further options depending on where he is going to be.
Customer favourites etc
By analyzing this data, travel companies can identify future revenue generating customers, personalized offers, customer preferences for credit cards and banking products, marketing wastage and probable customers looking for flights.
These are just a few examples of how Point of Sale data and business intelligence can be applied to loyalty programs to drive revenue and growth.
Whether Data Recoup is possible or not
Check to know if your Point of Sale avails such customer data for data analysis or not. The system would require an upgradation so that available data should become easy to retrieve.
This can happen if the data is hosted on cloud services. Only then the data will be accessible to the new upgraded version of the Point of Sale.
If you want to integrate a loyalty program for your travel or hospitality business, consider the above factors and then leap ahead.
Click edit button to change this text.
Final Words….
Loyalty programs are at the heart of every market and adapting the integration of these with your point of sale will turn a golden egg laying hen.
We tell you how each different section needs what different kind of customer data which should be hosted on cloud storage service.
Buying a generic Point of Sale which is of little relevance to your business is not a great idea.
Rather get your custom defined Point of Sale integrated with a personalized loyalty program to your business.
Come join hands with Trootech Business Solutions if you want to jump ahead of the leap.
Interested in developing a Custom Point of Sale for your business?